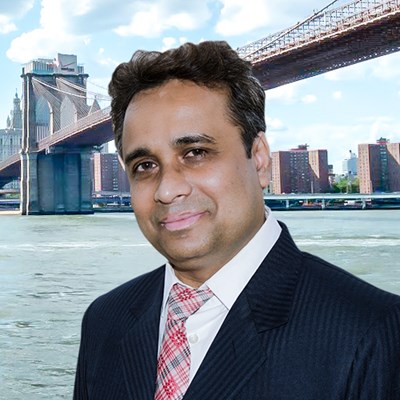 I was born in Assam, India. I graduated from Assam University, located in Assam, India, with a Bachelor of Arts in English literature in 1995. In 1998, I received my LL.B. degree from Assam University. I am admitted to practice law in Assam and six other states in India.
I immigrated to the United States in 2001. I worked at various jobs before joining the law firm of Jeffrey B. Peltz, P. C. in 2007, in the capacity of a paralegal. While working as a paralegal, I also continued my education in the U.S. In 2012, I received my Masters of Law (LL.M.) degree from St. John's University, located in Queens, New York.
As a paralegal, at the law office of Jeffrey B. Peltz, P.C., I do a variety of tasks to support lawyers, including conducting legal research, drafting legal documents, keeping clients updated as to their legal matter and interacting with other law firms and court clerks. Among my responsibilities are working with clients to prepare their bankruptcy and immigration petitions, preparing real estate closing documents and filing divorces with the court. My goal is to become an attorney in New York.